Culture
WHY GREECE
"If you deconstruct Greece, you will in the end see an olive tree, a grapevine, and a boat remain. That is, with as much, you reconstruct her."
---
Odysseas Elytis
Because of the importance of its geographical location along with the combination of mainland and island territory comprising of more than 6,000 islands, Greece is a centre for Investment, Employment, Exports, Studies and Accommodation. Although small in size, it is an ideal destination for excursions and escapes, both in mountains as well as in picturesque islands. History – Civilization, Culture and Nutrition, these constitute the foundation for Western Civilization. In addition to that, centred in Southeast Europe and Eastern Mediterranean, Greece provides and combines unique characteristics since it constitutes a natural gateway to markets, affecting more than 140 million consumers. Part of many important international organizations, with an ever-increasing permanent population, the country, despite the economic depression, manages to be one of the leading countries in terms of investments and as a global tourist destination. Furthermore, an international network of education choices is offered, both in preschool as well as in postgraduate level.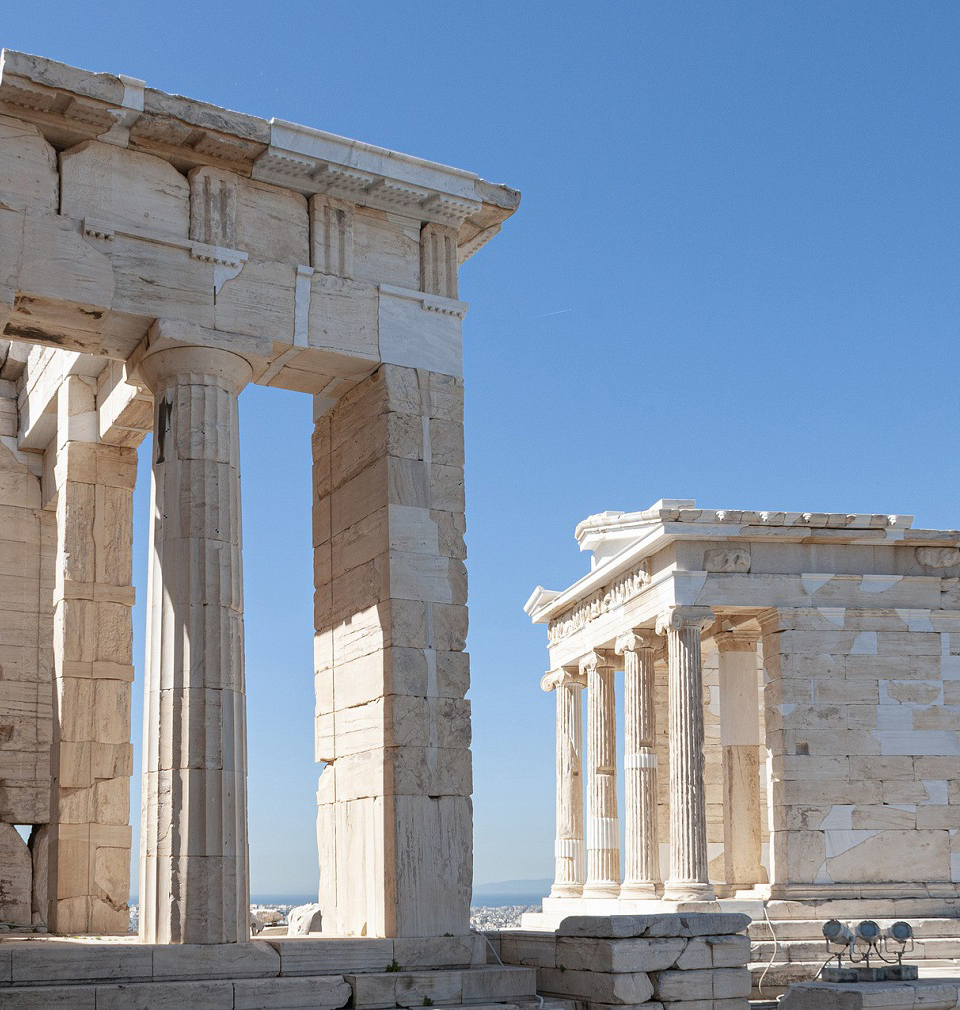 Information

Climate:
Temperate climate, humid winters, warm and dry summers

Time Zone:
GMT +2.

Main Greek cities:
Athens, Thessaloniki, Patras, Heraklion, Larisa, Volos

Universities:
More than 41 higher education institutions.

Main highways:
Egnatia Odos, PATHE (Patras-Athens-Thessaloniki-Evzoni) Highway, Ionian Odos, Rio-Antirio Bridge, Attici Odos

Main maritime ports:
Piraeus, Thessaloniki, Volos, Patras, Alexandroupoli, Elefsina, Igoumenitsa, Heraklion, Kavala, Rhodes, Lavrio, Chalkida, Corfu

Main airports:
Athens International Airport (Eleftherios Vanizelos), Thessaloniki, Heraklion (Crete), Rhodes, Corfu, Kos, Chania, Zante, Samos, Mykonos, Santorini (Thira).

Public Hospitals:
140 +

Education
Greece, inventor of all the major achievements of the western civilization as well as a reference point for intellectual, aesthetic and cultural achievements, offers a high level of education mainly due to its state-of-the-art facilities and of its international study programmes. Covering the requested needs of society from preschool up to postgraduate education, the country is among the highest rankings internationally, classifying as a point of student influx from all over the world. Teaching is provided by qualified teachers, with extensive experience in the field, preparing the students for the marketplace and for the new technological achievements.
Art
A country with a rich cultural heritage, filled with Greek history that is portrayed in archaeological sites and museums, in numerous exhibition sites but also in famous galleries, thus providing to anyone wishing to explore it the opportunity to learn about it. The definition of art advocated by Greece as aesthetic pleasure is a diverse and widely spread form of expression. This is a contemporary civilization with a sense of the past, a great heritage that inspires, even today, many different countries.
Theater
In the country where theatre was born and was highlighted globally, more than 82 ancient Greek theatres are preserved today with some still been used for theatre performances and others as monuments – archaeological sites. In addition, hundreds of new entertainment venues have been created where shows are held by renowned actors as well as aspiring ones, combining the past with the future, embellished with modern elements.
Health & Care
In global ranking and recognition, Greek scientists prove that medical care in the country is of the highest quality, providing service and knowledge from specialized personnel certifying the national health system. In addition, it offers modern facilities and new technologies, along with excellent knowledge of English. It is also a central point for global scientific conferences as well as international recognition attracting foreign work personnel for further expansion of their knowledge.